FUSION 1981 – THE CALL
This is the line-up of FUSION on its tour through the Soviet Union in the summer of 1981:
Volker Schlott – as, ss, fl
Heiner Reinhardt – ts, fl
Hannes Bauer – tb
Gerhard Eitner – g
Wolfgang Fiedler – p
Christoph Winkel – b
Peter Gröning – dr
In this purely instrumental line-up the band played e.g. the piece "THE CALL" in a first set. In another part of the show the band accompanied the songstress Regine Dobberschütz.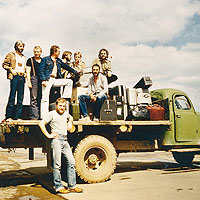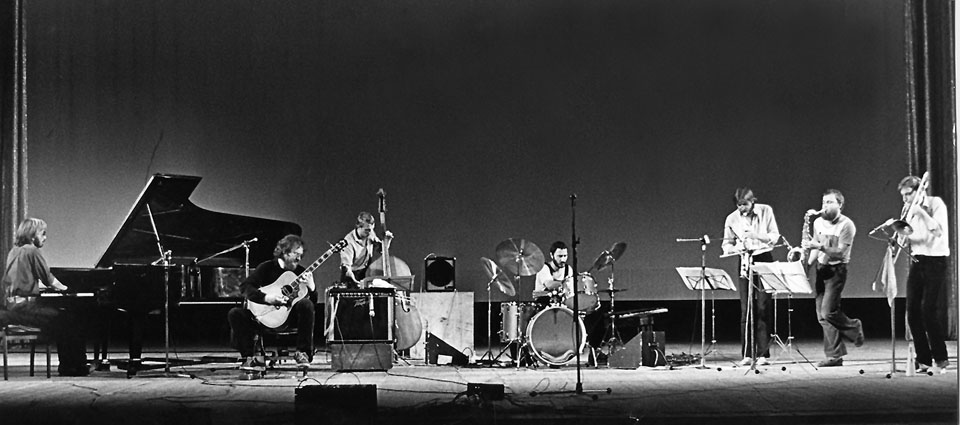 THE CALL is a instrumental piece, which was created for the tour of FUSION through the Soviet Union in 1981.
You listen to the studio version, which was recorded in 1982 with the following line-up:
Volker Schlott – as, ss, fl
Helmut Forsthoff – ts, fl
Hermann Anders – tb
Gerhard Eitner – g
Wolfgang Fiedler – p
Wolfgang Musick – b
Klaus Döhring – dr